The Impact of Fast Grocery Delivery on Your Customers
As grocery delivery services become more popular, businesses selling groceries must adapt to this new environment.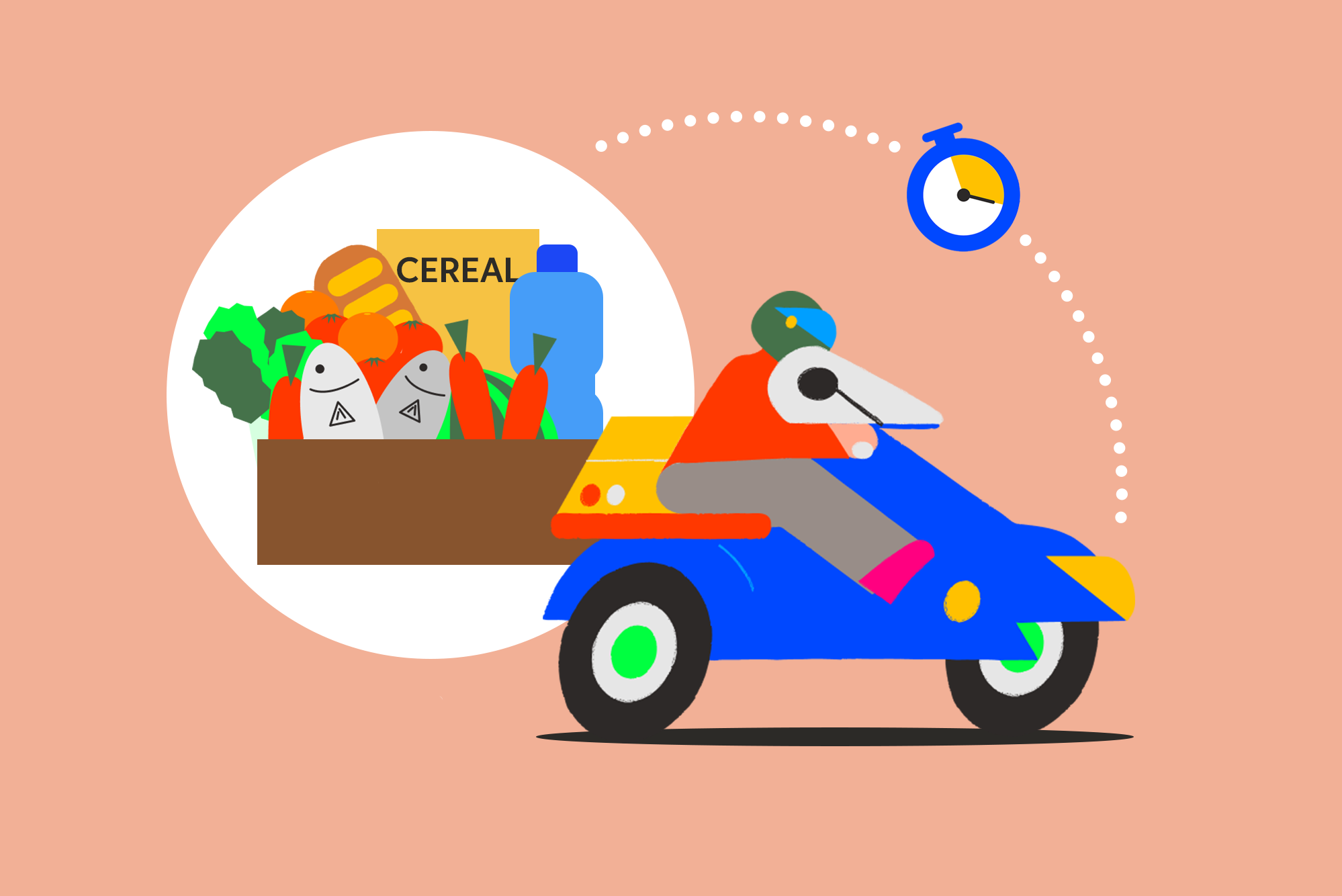 Grocery delivery services are becoming increasingly popular and are no longer just for the city. Even rural communities are seeing the rise of fast and reliable grocery delivery services. The digital age has allowed people to get almost anything they want without leaving their homes. While this is an exciting development for many customers, it also presents new challenges for businesses that sell groceries. How can you adapt your store to stand out in this new environment? If you're worried about how your business will be affected by fast grocery delivery services, rest assured that there are plenty of exciting new opportunities available to you. If you're eager to learn more about how these services will change things and what actions you can take to prepare your business, keep reading!
Change #1: Consumers Want to Shop from the Comfort of Their Own Homes
People who shop online at home don't have to deal with crowds often found in traditional retail stores. This means that customers can shop at their convenience and on their own time—whether it be late at night or right after work. It also means that customers can shop thoroughly when they have the time and energy to dedicate themselves to their purchases. In addition to convenience, shopping online also offers a great deal of privacy. Many people prefer to shop online because it allows them to avoid awkward or uncomfortable situations.
Change #2: Customers Want to Buy Fresh Produce Online
Unlike other grocery items, fresh produce requires careful attention to both shipping and handling. To keep produce fresh, it must be shipped quickly, stored, and handled properly. This is why many grocery stores have long hesitated to offer fresh produce online and deliver it to customers. However, fresh produce is essential to many customers' buying decisions. Therefore, grocery delivery services now meet customers' expectations by offering fresh produce online. This change is significant because it has allowed grocery stores to expand their offerings and cater to customers they weren't previously able to reach.
Change #3: Grocery Shoppers Want Convenience
In addition to the benefits outlined above, online shopping has become more convenient. For example, when customers shop at a store, they may be forced to deal with a long wait in line and limited shopping hours. In contrast, online grocery shoppers can expect to receive their orders as quickly as one or two hours after ordering. Grocery delivery services can now reach customers in even the country's most remote areas. This means that almost anyone can enjoy the same level of service they would find in a major city.
These changes indicate that customers are more interested than ever in online grocery shopping. This means that grocery delivery services will likely become even more popular. As the number of customers shopping online goes up, businesses that sell groceries will need to make some adjustments. In particular, you'll want to be sure to offer an online option and make sure that your website is easily accessible. With the right strategy, you can not only survive these changes but thrive thanks to the opportunity they present to expand your business.
Here at Borzo India, we deliver for grocery companies too. With some of them having their own apps & e-commerce platforms, booking couriers with us is made easy thanks to our API Integration feature. Whatever size your grocery business might be, big or small, as long as you have same-day grocery delivery demand, we've got your back. Our sales team will be more than happy to assist you.
Book a Borzo courier via our website (available on desktop or mobile browser) or our app!
Found this article helpful? Share it!