Choosing the Cheapest Delivery Service
There are a lot of factors to consider when choosing your delivery service partner.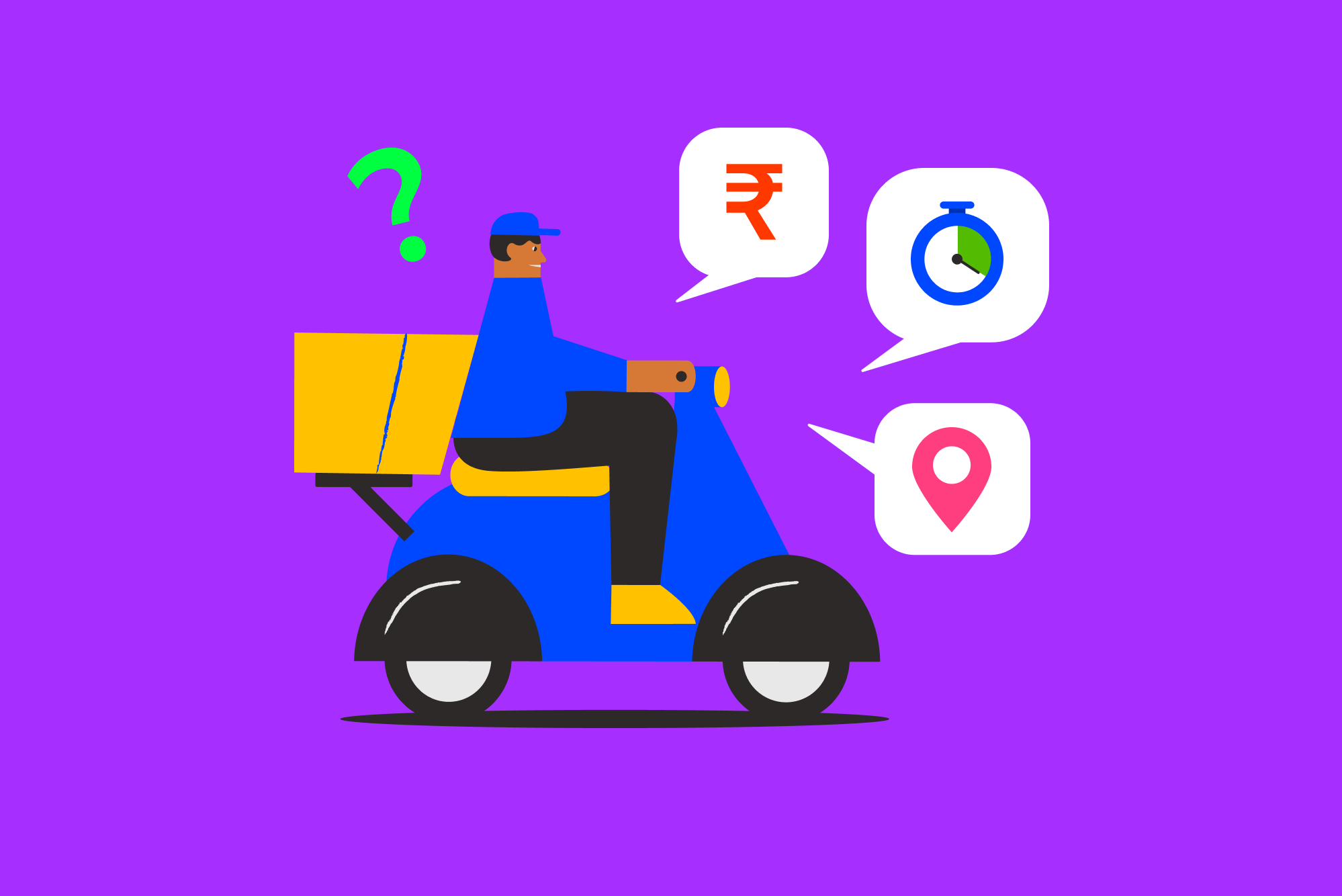 As connectivity across the country has grown rapidly, it is now possible to get your parcels delivered by couriers almost anywhere you want in India. This convenience has allowed both businesses and consumers to deliver important packages to even the remotest locations and reach customers or loved ones. Now, we can do so even from the comfort of our homes on our smartphones. This has facilitated a great amount of commerce and happiness.
However, the prices charged for these couriers can vary a lot. It is important to always be on the lookout for a cheap courier service. Here, we elaborate on what factors affect courier prices and how to choose not only the cheapest courier service but also the best.
What are the factors affecting courier prices?
Courier prices are affected by multiple factors. These generally change based on your requirements and preferences as laid out below:
Time Sensitivity:

Depending on how urgent your courier requirements are, you might choose to have your courier delivered at an expedited speed. This priority courier will likely increase the price of your courier as compared to a standard delivery timeline specified.

Delivery Distance/Location:

Delivery charges are affected by both the point of origin and the final destination of the delivery. For example, if your courier originates in a metro city and goes to another metro, the delivery charge is likely to be lower than if it was a remote location. Secondly, if the courier has to go a larger distance, it will cost you a higher price to get it delivered.

Size/Weight of the Courier:

The dimensions and weight of your courier affect the difficulty of delivery and therefore affect prices. It is for this reason that larger packages cost more to courier.

Delivery Type:

Standard delivery items like documents or clothes are fairly straightforward for delivery and should be cheaper to courier. However, if you're transporting fragile items like glass or medication that need to be stored at certain temperatures, it might affect the delivery charges. Some of these services are highly specialized and not cheap to execute.

Brand Value:

Established brands have built their reputation on reliability and speed. They charge more for this reputation as well as their superior networks and service operations know-how.
How to choose the Cheapest Delivery Service?
Choosing the cheapest delivery service in India is not as simple as looking at a list of prices as this can be a misleading way of looking at this issue. There are other considerations to look at like:
Convenience:

You're far more likely to choose a courier service that is closest to you. Your search might be as basic as "cheap courier service near me". However, courier services have filled this gap by coming right to your doorstep, making the decision easier.

Reliability:

Choosing a cheap courier service should not mean a compromise on reliability. Even for businesses, long-term partnerships are dependent on the fact that the partner will be around for the foreseeable future as well as deliver your goods intact and on time.
In the end, the decision to choose a service is a delicate balance between choosing the cheap and best courier service. As they say, "time is money," and your needs should also be essential when selecting the cheapest delivery. Make sure you research and carefully consider all the pros and cons of different offerings.
Starting at as low as INR 50, Borzo has some of the most affordable delivery prices in the country. Deliver your packages in as little as 45 minutes and track your deliveries live via our website or mobile app so you and your clients can be assured that your parcels are safe on their routes. With Borzo, you can get fast and affordable deliveries without compromising security. For any sales inquiries, you may leave your contact details here while learning more about opening a Borzo business account.
Found this article helpful? Share it!